The Blockchain Academy recently developed its new course,  the Blockchain Innovation in Insurance course. The 3-day masterclass is aimed at insurance organisations to prepare for and stay relevant in a world where their most valuable services can be replaced by smart contracts on a blockchain. The course consists of two days theoretical content and one day practical application. 
The first edition of this course was held in collaboration with the African Leadership University (ALU) and the Insurance Institute of South Africa (IISA) and powered by the Insurance Sector Education and Training Authority. The course was delivered to executives from some of the top insurers in South Africa at the IISA campus in Sandton, Johannesburg.
On the first day, the Blockchain Academy's instructor, Carel de Jager, provided a broad, non-technical overview of distributed ledger technologies, how they work, and why they have disruptive potential. Concepts addressed include what trust is in a business context and how a blockchain can replicate that trust. The aspect of immutability was defined and it was demonstrated how competitors can share information, using both public and private permissioned blockchains. Digital identities of the attendees were created and were stored on the Bitcoin blockchain, using similar techniques to Microsoft and Civic.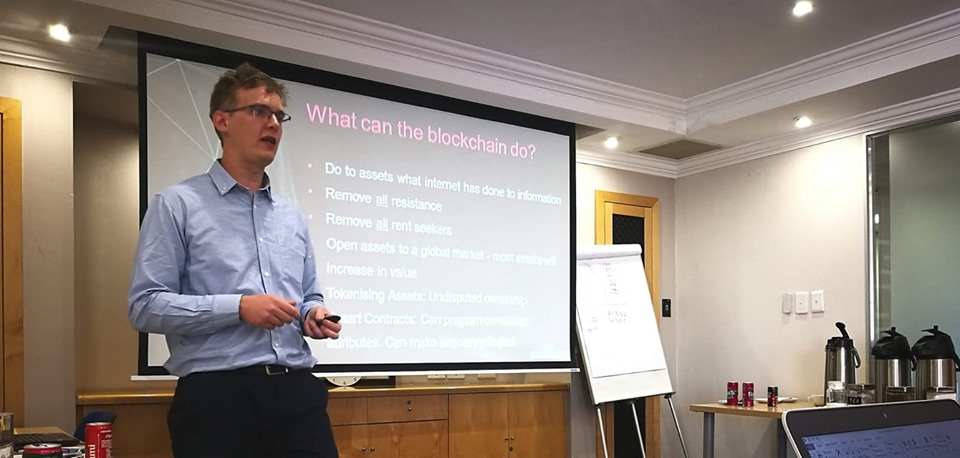 Day 2 focused on general and insurance related blockchain use cases. Carel explored how blockchain and smart contracts can help both the insurance provider and client benefit from managing claims in a responsive and transparent manner. Documents were stored on public blockchains and provenance processes for insurers were conceptualised. He showed how blockchains can solve very specific issues with data collection and Internet of Things (IoT) and proved Know Your Client (KYC) and Anti-Money Laundering (AML) compliance with the digital identity systems, created on the first day. It was explored how smart contracts will potentially disintermediate insurance providers and discussed how these corporates can position themselves to remain relevant and sustainable, and how to utilise the technology to reach bigger markets than ever before.Carel demonstrated how insurers can accept cryptocurrency payments, provide custodianship and inheritance planning for digital assets, defined micro-insurance and streaming of payments, showed the inner workings of a mutual smart insurance contract, presented how claims processing and policy creation can be streamlined and how blockchains enable competitors to work together to assess risk.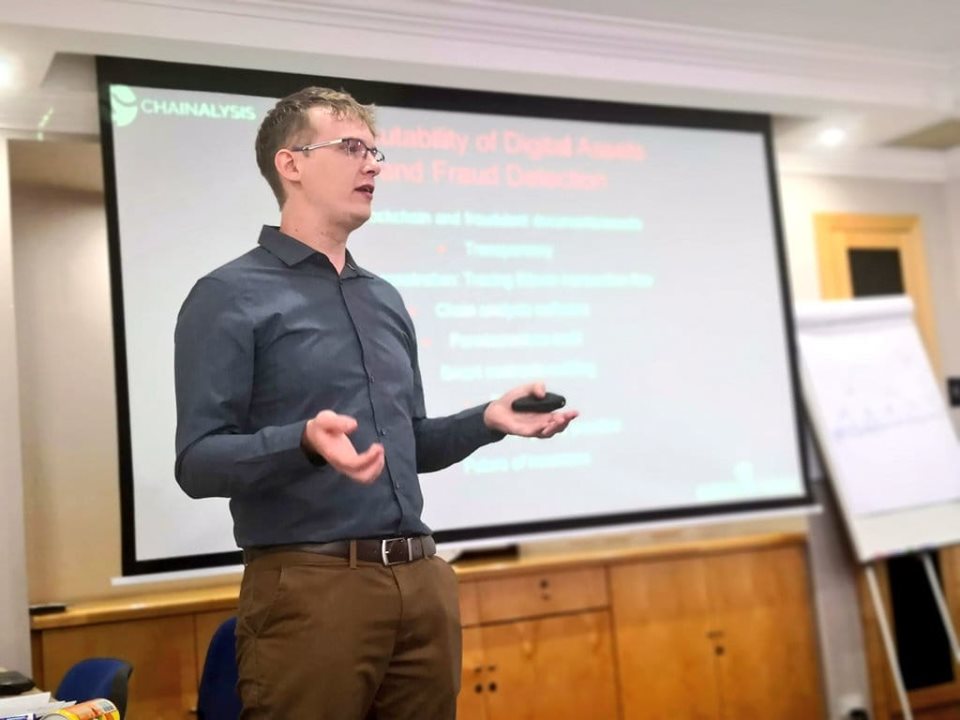 It was a packed two days, with engaging discussions and activities in between the theory sessions which provided welcome breaks to allow the attendees to digest all of the information! 
The last day of the course allowed the attendees the opportunity to apply what they learned during the course in order to develop a blockchain service prototype based on a problem case. This day was facilitated by the ALU's instructor Kelebogile, who guided attendees to define a specific problem inside the insurance industry, develop a blockchain solution and present it in the form of a blank canvas. Fascinating solutions emerged from this exercise, including a payment platform for international clients, a private permissioned blockchain to assess risk, a marine insurance smart contract template and a crypto-asset custodianship service provider.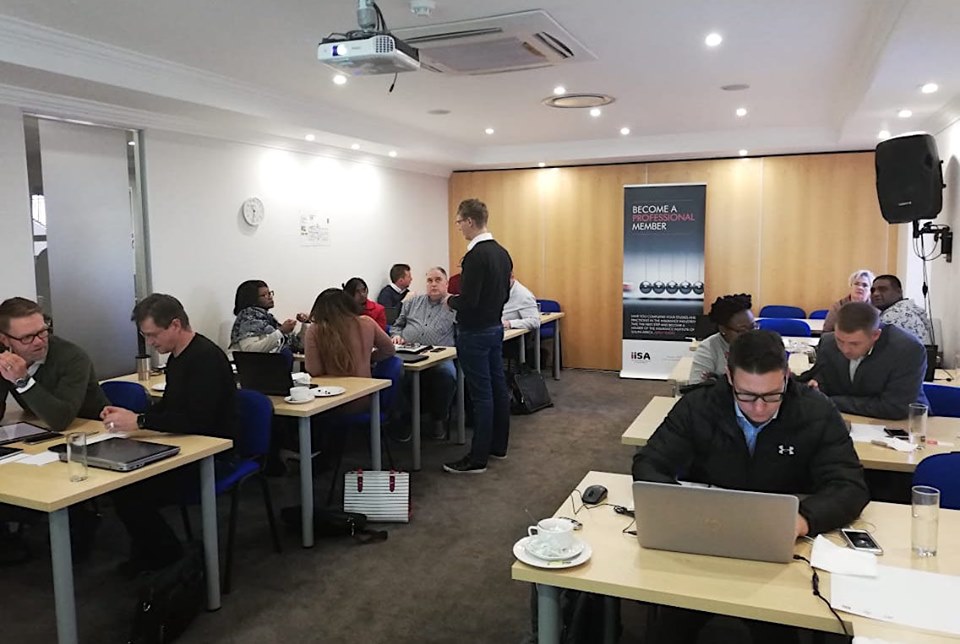 This course is available to groups of 8 or more attendees. Contact us at info@blockchainacademy.co.za to make your booking.