The Blockchain Academy's MD, Sonya Kuhnel presented an intriguing talk at the Leaderex Conference to a packed audience on the 4 September in Johannesburg on Digital Skills in the Blockchain Industry. She discussed what the most sought after blockchain related skills are globally, and how many organisations are working on blockchain related projects.
According to the Upwork Skills Index blockchain developers are the most in demand, with the demand far outpacing the supply. Blockchain is the fastest-growing skill out of more than 5,000 skills on Upwork. Some of the blockchain-related jobs available on Upwork website are — distribution system engineers and developers of various languages like Solidity (programming language for writing Ethereum smart contracts) and Node.js. Also, C++ programmers (also used for coding Bitcoin's most commonly used client Bitcoin core) are in huge demand. Telegram community managers and white paper writers are some of the other common skills organisations are looking for.
PwC's recent Blockchain Survey, Blockchain is here. What's your next move? included 600 executives from 15 different countries (South Africa not included) with 84% of the respondents saying they have blockchain initiatives underway.
Which territories are seen as blockchain leaders — today and tomorrow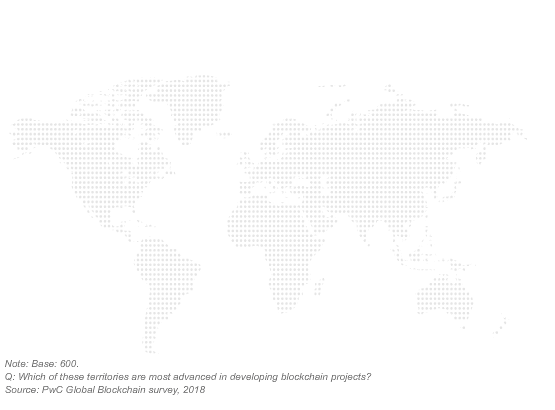 Which industries are seen as leaders in blockchain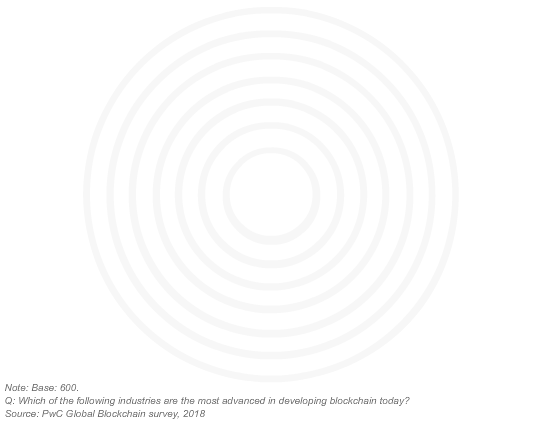 The biggest barriers to blockchain adoption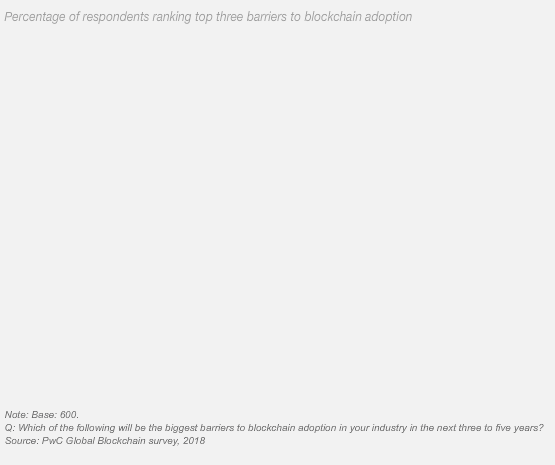 View the presentation for more on which blockchain skills are most in demand and other industry trends.