Legal and Regulatory Implications of Cryptocurrency and Blockchain Technology Course
23-24 June 2020: Online via GoToWebinar
Are you interested to know:
about the legal implications of cryptocurrencies and blockchain technology?
what compliance and regulatory frameworks and policies exist in various jurisdictions?
about privacy issues on the blockchain?
how regulation will keep up with the blockchain disruption?
This course is aimed at both legal and non-legal individuals and introduces the attendees to a wide range of potential legal issues when dealing with cryptocurrencies and blockchain technology as well as an overview of global regulatory trends and approaches by governments and various industries.
Legal and regulatory issues discussed include liability, privacy, data security, contracts, consumer protection, financial regulation and tax.
The course will enable attendees to identify the appropriate legal, regulatory issues and risks when dealing with cryptocurrencies and blockchain technology.
SPECIAL OFFER:

Enrol 2 people and receive the 3rd ticket for FREE!

Email Nazley at nazley@blockchainacademy.co.za to apply for this special.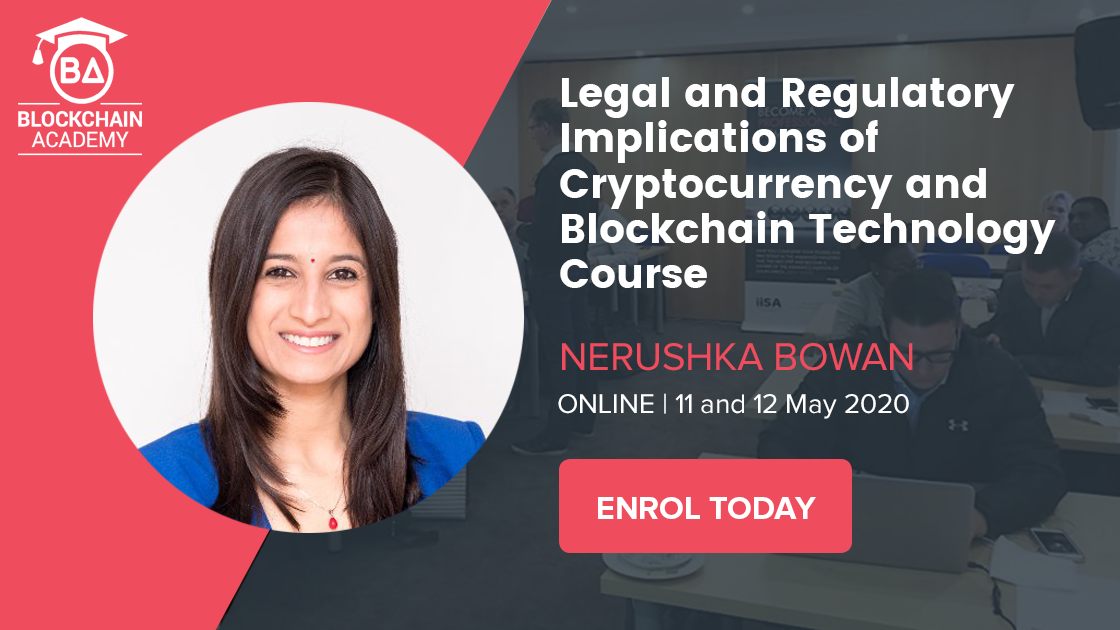 Who Should Attend?
Compliance and risk officers
Regulatory specialists
Lawyers
Intelligence agencies
Fraud and forensic specialists
Requirements:
No previous understanding of cryptocurrencies and blockchain technology is required
An interest in the legal implications and compliance of blockchain technology and/or cryptocurrencies
An interest in global regulations and concerns central banks have with cryptocurrencies/digital assets
More Information
Price: R1,900/USD$110 (incl. vat) per person
This is hosted over 2 days from 09:00am – 12:00pm SAST each day
The training will be held online via GoToWebinar
Each attendee will receive a Certificate of Completion at the end of the course
Module 1: Introduction
A short history of cryptocurrencies and blockchain technology
An overview of the latest developments
A quick introduction and recap of important terminologies and concepts
Module 2: Cryptocurrency Regulation: Part 1
An overview of the different approaches taken by regulators globally
Discussion on the legal nature of cryptocurrencies (is it a currency, security or asset?) and issues pertaining to the use of cryptocurrencies
Exploring the impact of regulation on cryptocurrencies
Module 3: Cryptocurrency Regulation: Part 2
What is Initial Coin Offerings (ICOs)?
A discussion on the legal nature of ICOs and issues surrounding its use
An overview of the various risks surrounding cryptocurrencies and ICOs, including scams, hacking and extortion
Module 4: Smart Contracts
What are smart contracts? Are they smart and are they contracts?
Are smart contracts legal and binding? Who is liable when something goes wrong?
What are the use-cases for smart contracts? Who creates smart contracts?
Module 5: Blockchain Applications
What is blockchain or distributed ledger technology and why is it important?
What are the use-cases? The instructor will discuss practical use-cases, including the South African Reserve Bank's, Project Khokha
What are the potential legal issues and risks associated with blockchain technology?
Module 6: Where to next?
What does a cryptocurrency and blockchain future look like?
What are the barriers to adoption that need to be overcome?
What does the industry need from regulators in order to move forward?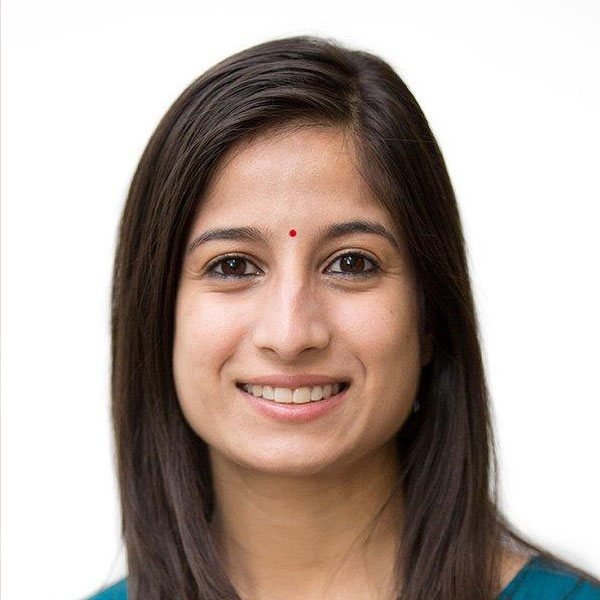 Nerushka Bowan
Founder of the L.I.T.T. Institute
About Nerushka
Nerushka is an emerging technology law specialist, legal technology innovator, and speaker.
She is a co-chair of the Johannesburg chapter of the International Association of Privacy Professionals. She has a background working as technology and privacy lawyer, and business development manager for technology and innovation, for an international law firm and has work experience in both London and Melbourne.
She uses her unique experience and forward looking mindset to identify future risks and ask the legal and ethical questions brought about by emerging technology, such as blockchain, artificial intelligence and robotics.