While the world has awoken to the phenomenon of bitcoin and cryptocurrencies, working with blockchain technology still remains vastly uncharted. There is much to learn, with a lot of potential for broader application, and real career opportunities for those who understand it.

The Blockchain Academy partnered with Go DiiVE to develop and co-host a three-week Blockchain Summer Bootcamp aimed at both local and international university students and recent graduates looking to gain critical technology, innovation and business skills that organisations are looking for and to understand how to facilitate impact in the global community. The bootcamp took place at ABSA South Africa's Innovation Lab, Work in Progress in Cape Town. 
The objectives of the 3-week Blockchain Bootcamp for students were to:
Develop a strong understanding of what blockchain technology is and why it is disruptive
Understand how blockchain is transforming business and society
Learn the functioning of cryptocurrencies, including opening accounts, trading and analysing them
Be exposed to the algorithms and principles underlying the implementation of blockchains in concrete applications
Explore the use of smart contracts
Introduction to code smart contracts in Solidity language
Understand the use and potential of decentralised blockchain applications (Dapps)
Apply coding skills to go through examples of designing applications
Building skills such as empathy, adaptability, systems thinking, collaborative and hyper-collaboration.
The Bootcamp

The mornings consisted of intense, fast paced learning about blockchain technology, while the focus shifted to practical applications of the theory in the afternoons. The students were eager to learn and their majors (mostly computer science) allowed deep diving into the proverbial blockchain rabbit hole.
The general theme was around enablement of financial inclusion. During the course of the bootcamp the students were tasked to create their own digital identity, hash it and store it on the Bitcoin blockchain. The students were able to validate each other's identities and used it as a KYC mechanism to open simulated bank accounts and apply for dummy visa's. "Regulators" checked for compliance, based on the reputation of the validators. Students then created a token on Ethereum to be used as an incentive tool in the decentralised identity system.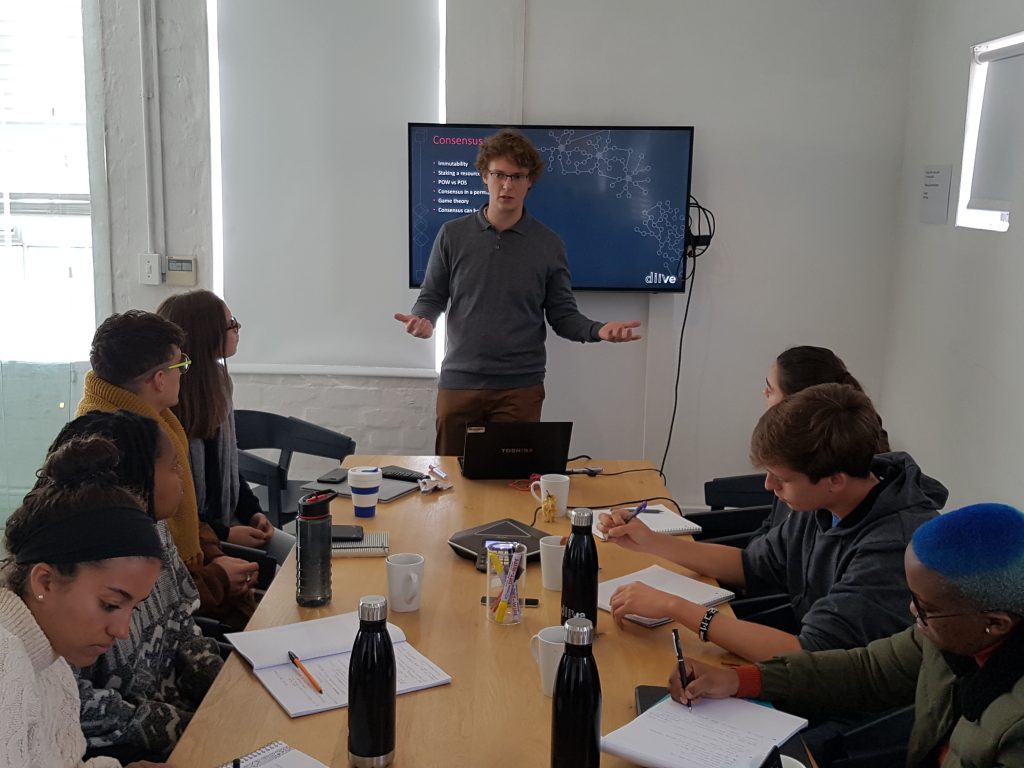 The afternoons were reserved for teaching the students softer skills. Several industry experts visited the students to speak about business, entrepreneurship and leadership. The students also had opportunities to engage with South African based blockchain startups such as Xago, The Sun Exchange, Nona, Omniscient, Wala, Linum Labs and Coil to name a few. Fun activities were also included in between the training such as shark cage diving, paragliding, wine tasting and cooking lessons in Khayelitsha!

The 3-week bootcamp ended with a mini-hackathon in which the students' abilities were tested by identifying a problem and designing a blockchain solution. Their presentations were nothing short of mind-blowing. They were given five hours to design the smart contract architecture and user interface (UI), develop a business case, code a part of the backend and present everything to a panel of judges. The first group developed a decentralised marketplace for second-hand goods with built-in escrow services and protection for both the buyer and seller. A reputation token allowed for resolving disputes. The second group designed a decentralised stokvel that could also act as a crowdfunding platform for non-profit organisations. They would also have an ERC20 token facilitating the process and their technical presentation was brilliant.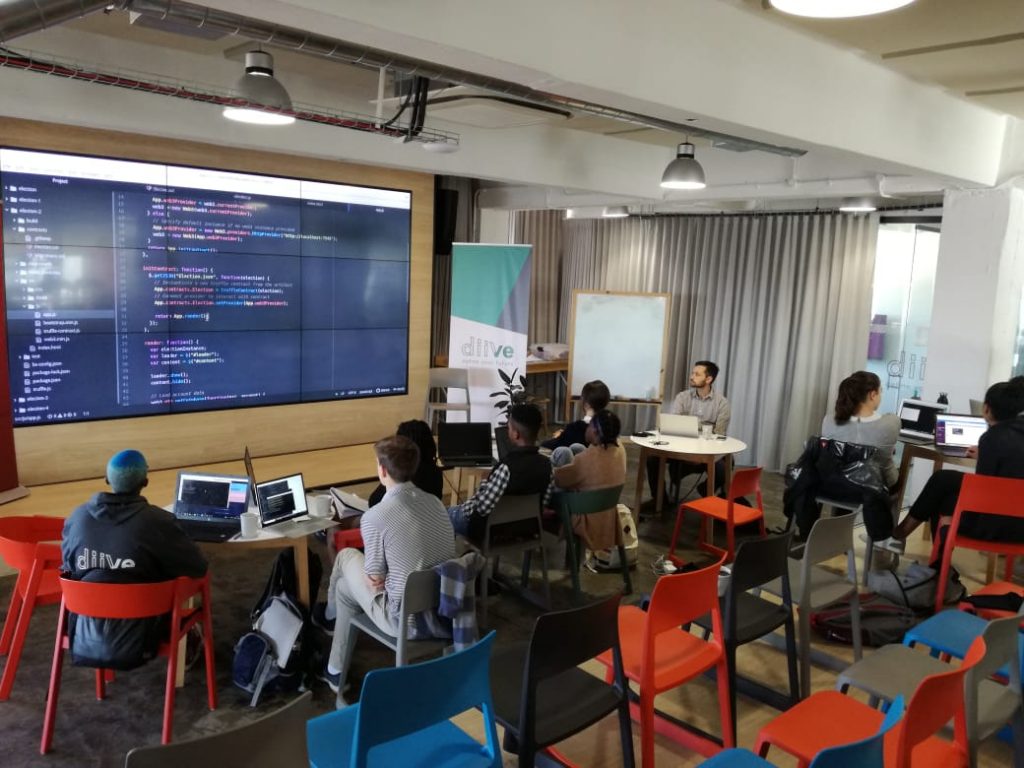 The Students
They came from all over the world including the universities of Harvard, Boston, St Andrews, Cape Town and Johannesburg. They all had two things in common: ambition and an eagerness to learn about this amazing technology. Their energy was contagious and lots of fun was had while learning.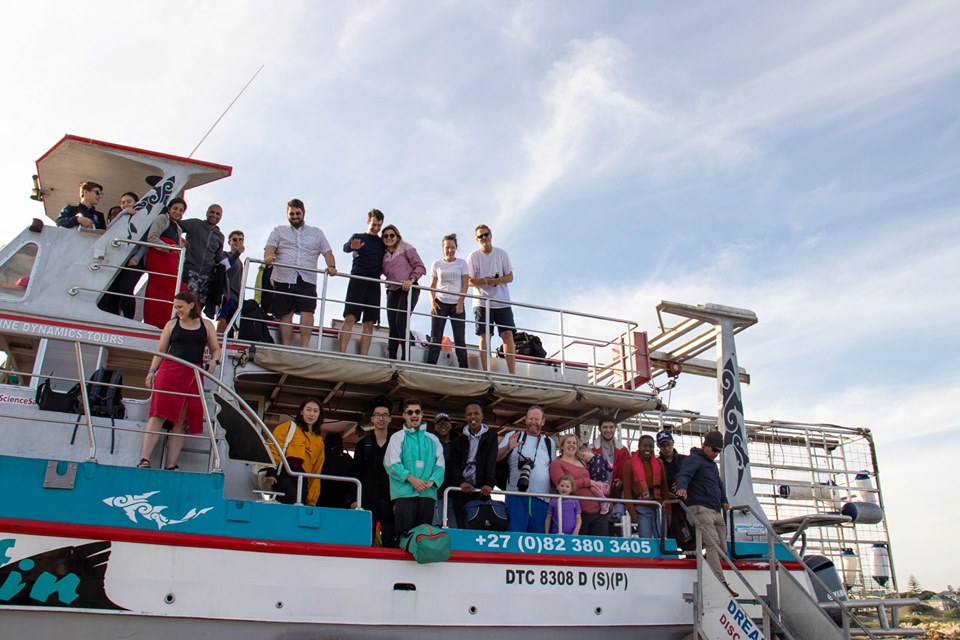 The Blockchain Academy and Go DiiVE Blockchain Bootcamp was a whirlwind of activity. Digital bootcamps, cultural immersions, leadership development, purpose coaching and a whole lot of fun! Have a look at some highlights of the first 2 weeks.
With the bootcamp and innovation sprint components of the program now done and dusted, check out what went down!

What the Academy's instructor, Carel de Jager, had to say:
"The bootcamp was one of the best experiences I have ever had. I fell in love with Cape Town, and the beautiful setting of WIP overlooking Table Mountain and the Harbour was amazing. The team at Diive is very good at what they do and we are really privileged to have partnered with them."