XRP Cape Town Meetup: How to Trade and Arbitrage with XRP in South Africa
Xago office, 16A Newmarket St, Foreshore, Cape Town:
12 November 2019: 5:30 PM to 7:30 PM
Xago and Blockchain Academy are excited to be co-hosting the next XRP Meet-up in Cape Town on the opportunities that exist with trading and arbitraging XRP in South Africa.
Co-founder and CEO of Xago, Jurgen Kuhnel, will give an overview of exactly what arbitraging is, why you would do it, how it works and most importantly, the low-down on how to take advantage of the arbitraging opportunities in South Africa using the cryptocurrency, XRP.
Xago recently launched their XRP only exchange providing South Africans with an opportunity to buy and sell, and send and receive, XRP.
XRP is a cryptocurrency launched by the company Ripple in 2012 and third in terms of market capitalisation after Bitcoin (BTC) and Ethereum (ETH).
This blockchain technology is used in use cases for micropayments, e-commerce, exchanges and peer-to-peer services. XRP and the XRP Ledger are open-source technology that anyone can build on.
Faster, less costly and more scalable than any other digital asset, XRP and the XRP Ledger are used to power innovative technology across the payments space.
This is event is FREE!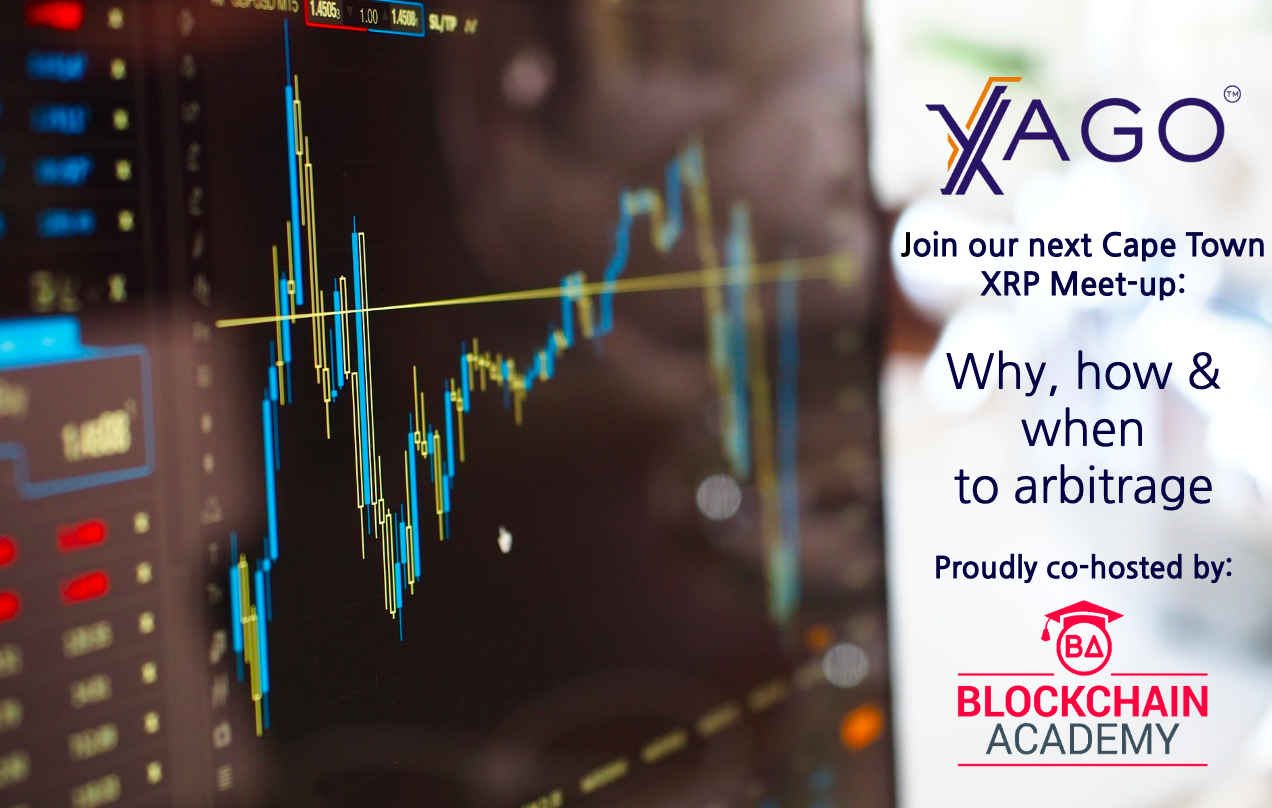 Who should attend?
Anyone who is interested in cryptocurrencies, particularly XRP, and interested to trade and arbitrage in South Africa, using XRP.
What is included?
Introduction to Xago and invitations to future events hosted by Xago
Access to other cryptocurrency enthusiasts, traders and investors