Blockchain Africa Conference 2020
Johannesburg:
11 and 12 March 2020
The Blockchain Academy is excited to announce its partnership with Bitcoin Events, organisers of the longest-running blockchain conference in Africa. Blockchain Africa Conference 2020 is the 6th edition of Bitcoin Events annual conference hosted in South Africa since 2015.
The Premier Sponsors for the conference are Investec, Private Banking and Binance. Binance is the world's largest crypto exchange in terms of trading volume. Investec's Blockchain Lead and Keynote Speaker, Chris Becker will be making an announcement at the event regarding the launch of their product that both its clients and staff can use.
The focus of the event will be on:
– Blockchain and cryptocurrency use-cases
– Embracing the Fourth Industrial Revolution (4!R)
– Technology hurdles
– Regulatory environment
The event will provide attendees with an immersive experience, plenty of engagement with well-known speakers and thought leaders, fantastic networking opportunities and showcase the real-world applications on how this technology is being used globally.
Don't miss this opportunity to hear speakers debate highly contentious and emotive topics, network with other delegates at the networking event and build relationships with companies and individuals who are actively involved in the space.
Since inception, Bitcoin Events has cut through the hype and provided a platform for educating, upskilling and driving long-term strategies on the benefits and challenges that cryptocurrencies and blockchain technology offers for businesses, governments, non-profits, and individuals.

What is included?
Learn about the latest trends in the crypto and blockchain space
Network with some of the major players in the industry
Access to the event, exhibitions and the networking event
Receive light lunch, snacks and refreshments
Receive t-shirts and caps in each delegate bag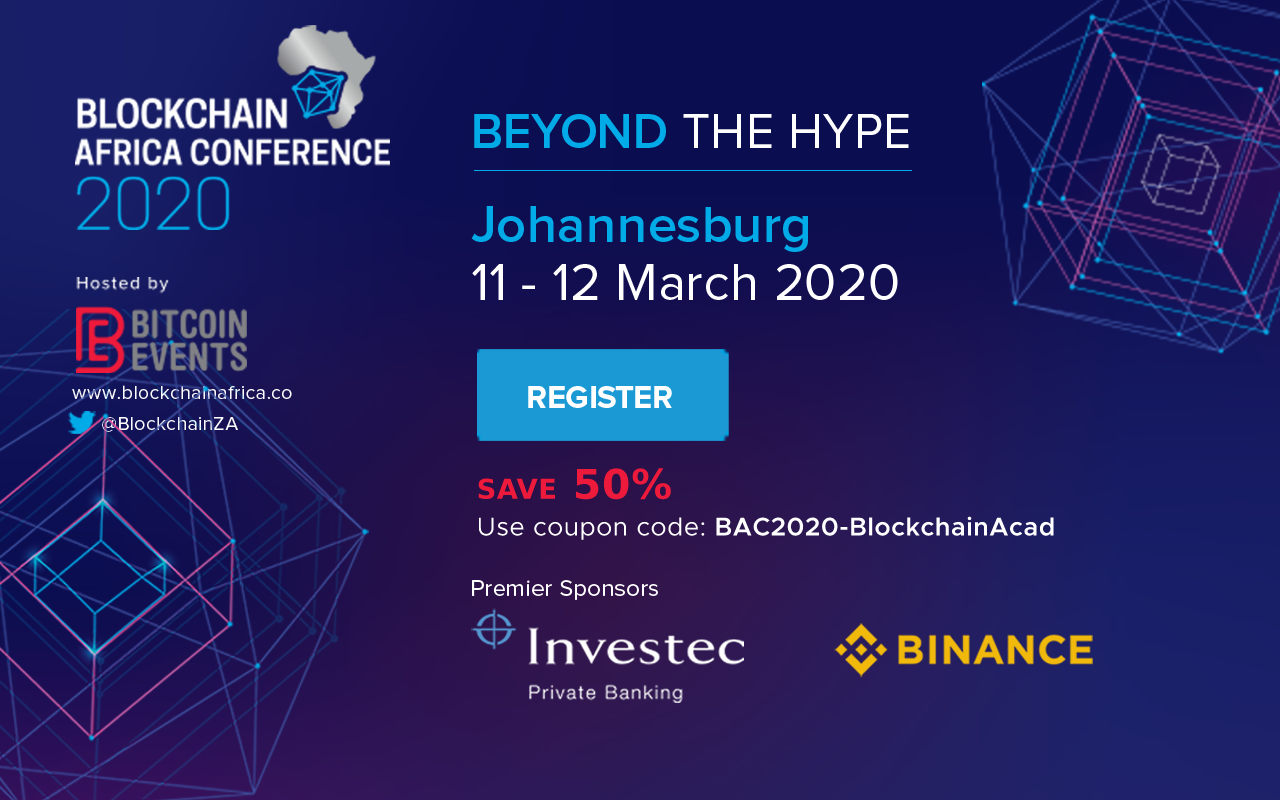 Who should attend?
The event will be of interest to anyone interested in blockchain technology and cryptocurrencies and in particular for:
Enthusiasts
Traders
Investors
Venture capitalists
Entrepreneurs
Payment providers
Government
Corporates interested to use blockchain technology and cryptocurrencies
We have secured a
50%

discount on the Standard Ticket price of R3,500.00 (incl vat). Get your ticket for R1750.00!

Use the coupon code: BAC2020-BlockchainAcad
Some of the speakers include: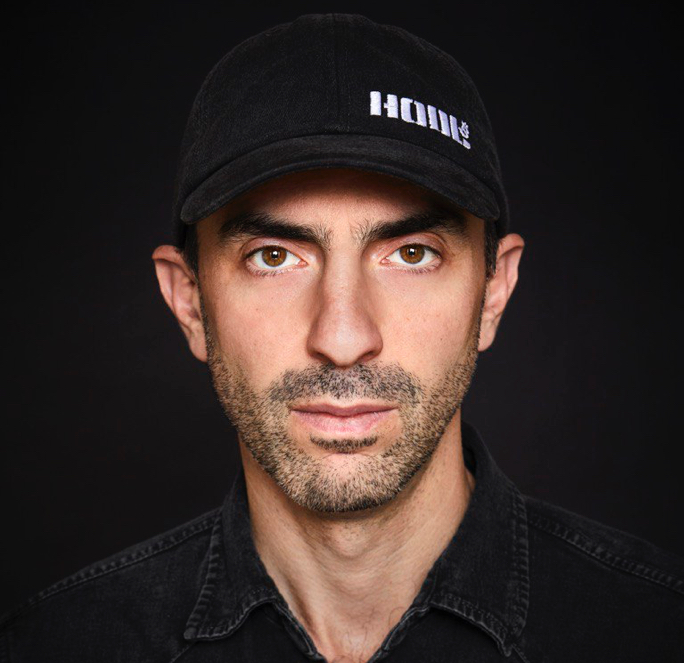 Tone Vayes
Keynote Speaker: Content Creator, Derivatives Trader and Consultant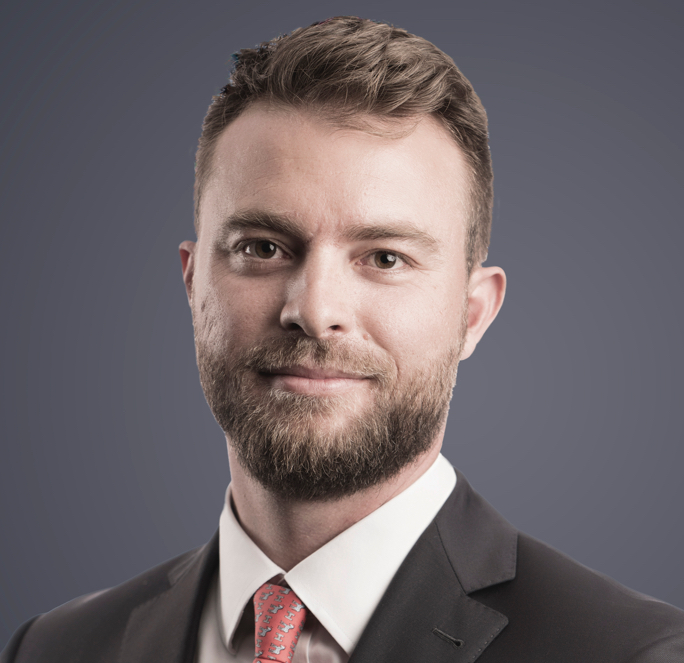 Chris Becker
Blockchain Lead at Investec Private Banking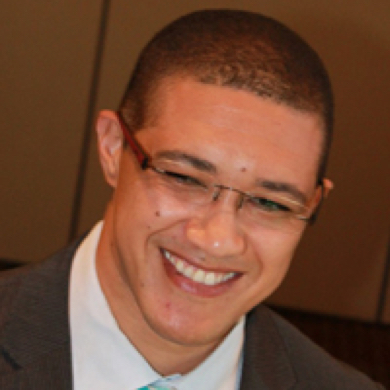 Anrich Daseman
Senior Fintech Specialist at The South African Reserve Bank (SARB)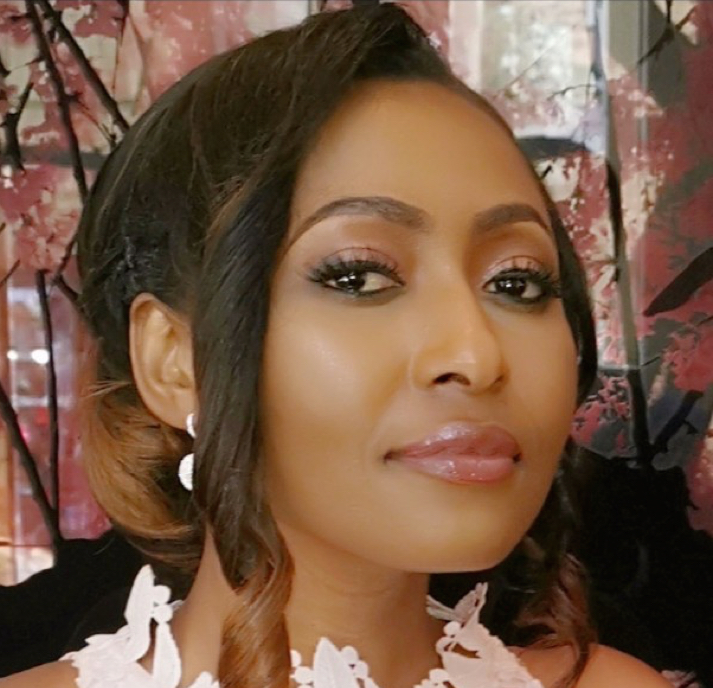 Michelle Chivunga Nsanzumuco
Founder/CEO and Investor at Global Policy House, Senior Advisor To Government of Bermuda, African Union, British Blockchain and Fintech4Good Lead for Africa