On demand: For groups of 10 or more
Cryptocurrency Trading and Arbitraging Master Class with well-known SA Crypto Evangelist, Jurgen Kuhnel
Insights into Bitcoin, Ripple, XRP Ledger, Crypto Trading and Arbitraging in 2021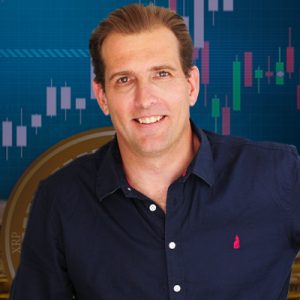 This bespoke course is personally presented by Xago's CCO and Co-Founder, Jurgen Kuhnel, in conjunction with the Blockchain Academy.
Jurgen is one of South Africa's leading blockchain and XRP evangelists who has been involved with crypto since early 2012 and co-founded Xago Technologies in 2016. His weekly XRP Insights can be viewed here and his opinion on why the XRP ledger is light-years ahead of competitors can also be accessed here.
This Master Class will provide you with the following knowledge:
Introduction
An overview of XRP and Bitcoin: history, purpose and the differences between the two cryptocurrencies
Technical analysis and why it is necessary
How to place trades safely and securely on Xago's Trade Xchange using the pegged ordering system.
Creating automated trading bots
The necessary tools, tips and techniques in order to effectively trade and arbitrage on secure and well-known, local and international cryptocurrency exchanges
Insights into the crypto market for 2021
Requirements:
No previous understanding of cryptocurrencies and blockchain technology is required
An interest in trading and arbitraging using XRP and/or bitcoin
Will be beneficial to have registered an account on Xago beforehand if not a client already
This is a fully interactive online class and all questions will be welcomed. You will also be able to reach out to Jurgen Kuhnel for further help after the course to ensure continual support (a fee will apply depending on the amount of time required).
Don't miss this opportunity to learn how to make money from trading and arbitraging crypto!
If you prefer to arrange a private training session please contact us at info@blockchainacademy.co.za
More Information
Price: R1,500 (incl. VAT) per person
A minimum of 10 people are required to host the master class. The academy reserves the right to cancel the master class and refund all attendees if the minimum number of attendees is not attained
Time: 17h00-20h00 SAST/GMT+2 (3 hours including breaks)
Online via Google Hangouts or GoToWebinar (link will be provided once payment has been made)
Support from the instructor on completion of the course (fees apply)